WEBINAR
Strategies for Closing More Sales
If you think that you could be closing deals faster (and making more $$), chances are, you're right. We teamed up with PandaDoc to show you how to become a pro at closing deals.
Featured Webinars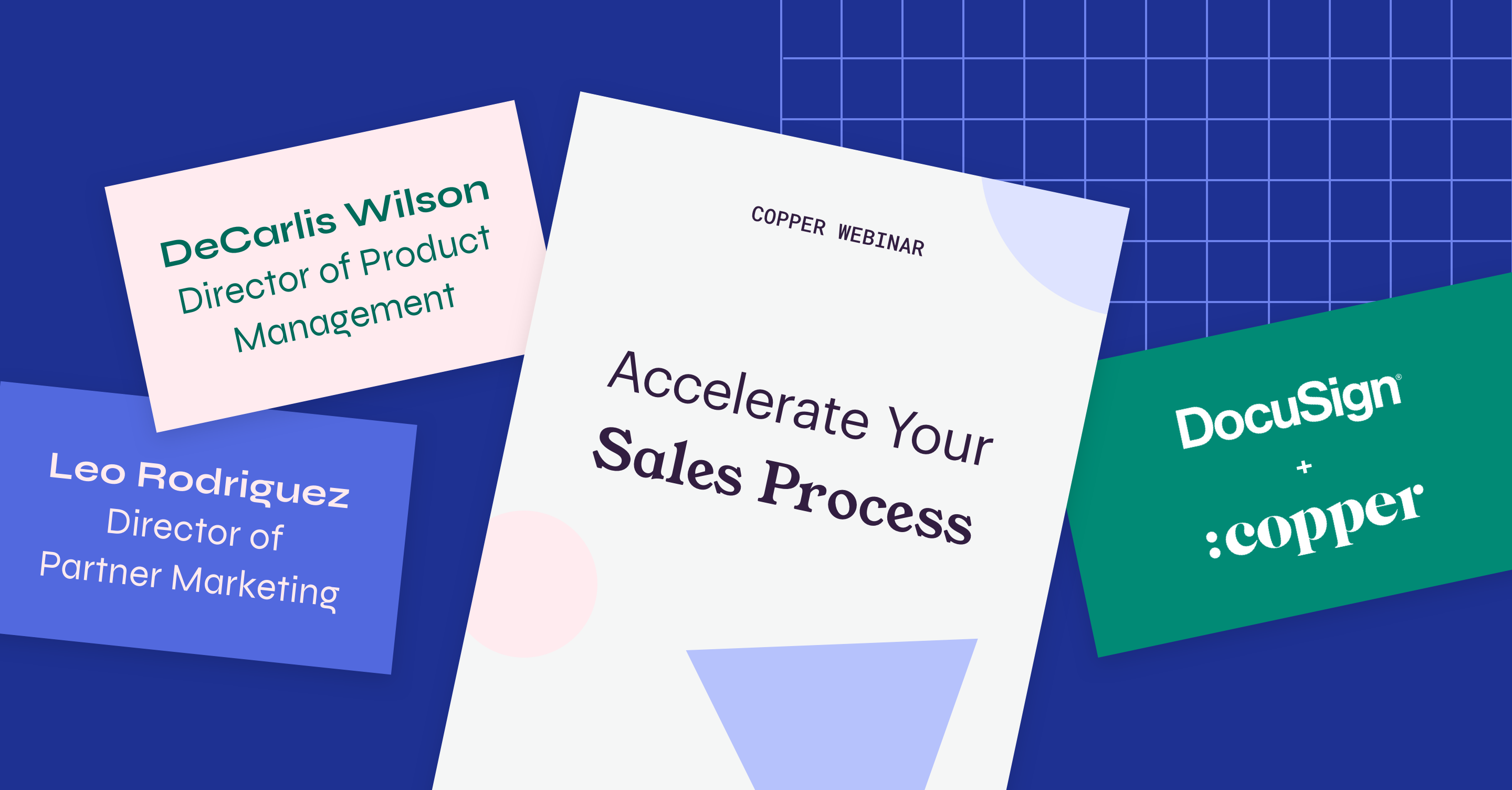 ON-DEMAND
Get contracts signed and close deals faster thanks to DocuSign, Copper, and G Suite.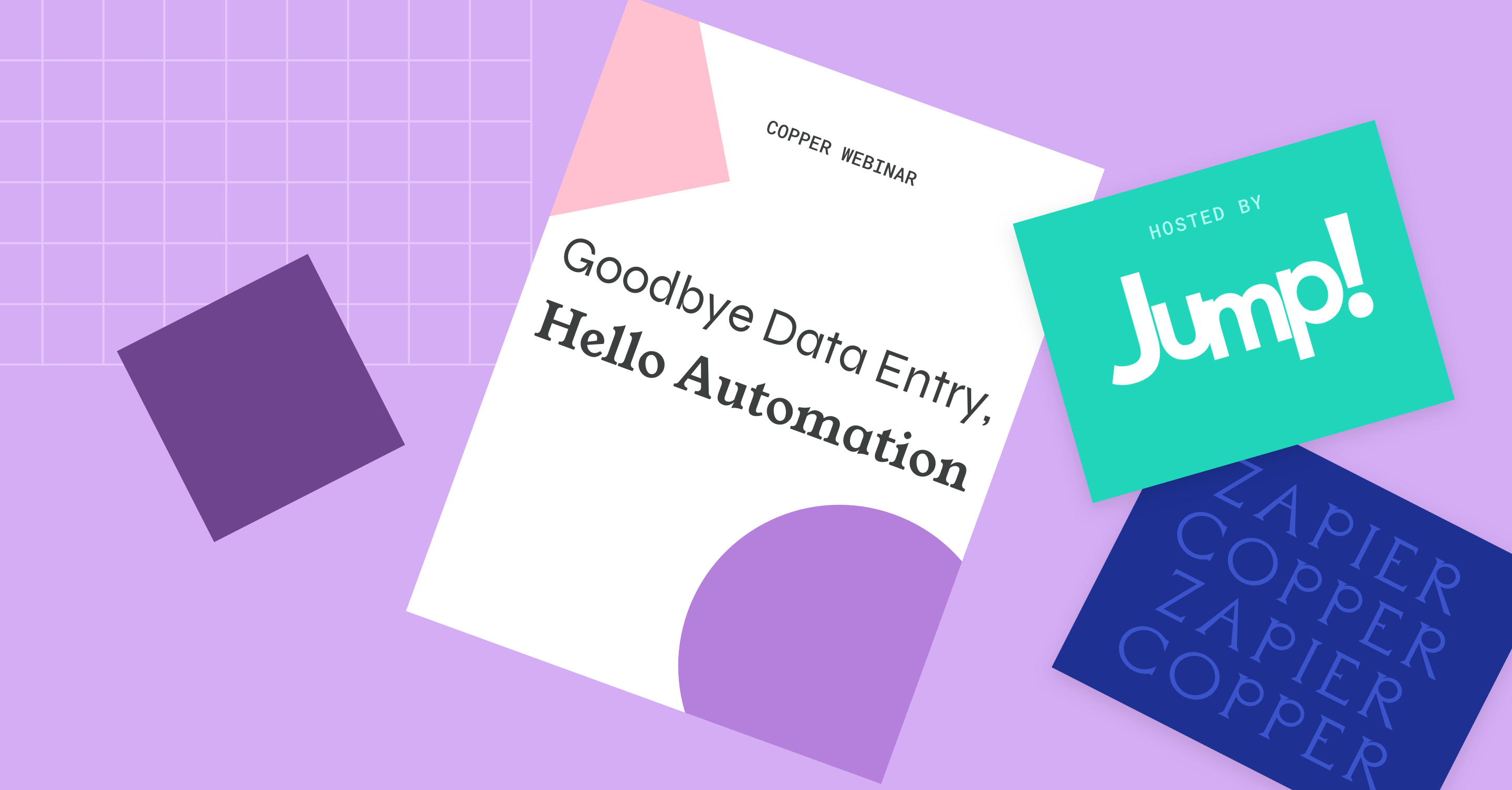 WEBINAR
With Copper + Zapier, you could be automating 100s of tasks leaving you more time to focus, and close deals faster. Learn how Jump450 Media was able to scale quickly and save their team 30 hours a week.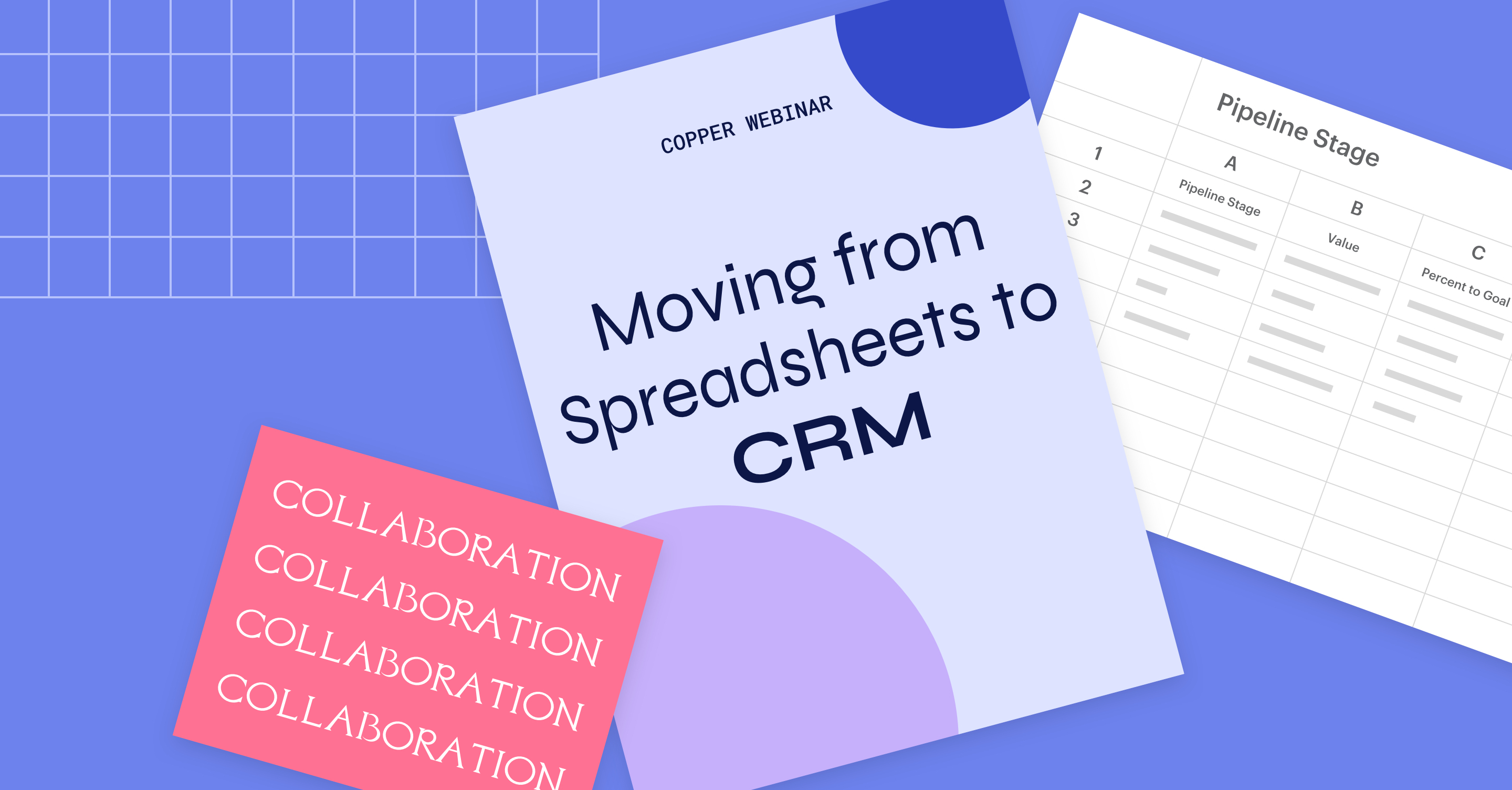 On-Demand
If you've ever felt intimidated by the amount of work you have to do to move from spreadsheets to a CRM, this webinar will help.
Goodbye Data Entry
Hello Copper.Try it free!
No credit card required. Start your 14-day free trial today.